Heya! How's your day going? Today in this article, we'll look at the leaked or say rumored specifications and pictures of successor of Xiaomi's Redmi Note 4.
The most thing ever said about this new device is the new dual camera setup. We can assume it as of now but we don't any further on it as no pictures of Dual Camera setup is shown or leaked. Let's take a look at it.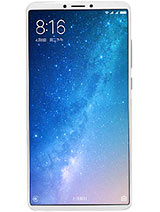 Now let's take a look at the specifications which are all rumored.
It is said that, this phone will be hold the new looks with that 6″ 1080×2160 pixels resolution. Also, it tends to go a bezel less design of 18:9 ratio making it look much attractive that its predecessor Xiaomi's Redmi Note 4. It will also get a SnapDragon 625 processor with 4GB of RAM and 4000MAh battery capacity. However, the camera on this phone will be most likely of Dual 12MP shooter with same 5MP FHD camera on front. It got all the same sensors from the Redmi Note 4 which are Fingerprint, Gyro, Compass, Accelerometer. Apart from all of this we are missing again on Fast Charging and C-Type cable.
Anyway, we hope that Xiaomi will soon release this beast and hit the market like no phone does!
Thank you for reading my article, if you want more articles like this then subscribe so that we can send you our newest article on time.